WORLDFOOD MOSCOW 2021 RESULTS

First results of the 30th anniversary autumn food and drink exhibition WorldFood Moscow
From 21 to 24 September, Crocus Expo IEC hosted the 30th anniversary autumn WorldFood Moscow food and drink exhibition. For three decades, every autumn, WorldFood Moscow has been the platform for meetings and sharing best practices among Russian and foreign food market leaders.
WorldFood Moscow 2021 Exhibitors
At WorldFood Moscow 2021, 662 food and beverage manufacturers and suppliers from 32 countries and 69 regions of Russia presented a wide range of food products in 15 sectors.
In 2021, the exhibition was attended by the companies from: Azerbaijan, Armenia, Belarus, Burundi, Germany, Greece, Dominica, Dominican Republic, Egypt, Israel, India, Italy, Kazakhstan, Kyrgyzstan, China, Korea, Netherlands, UAE, Peru, Poland, Serbia, Slovakia, USA, Tunisia, Turkey, Uzbekistan, France, Czech Republic, Chile, Sri Lanka, Ecuador. 15 of them presented national pavilions at the exhibition.
For the first time, WorldFood Moscow featured a food truck zone, where Efko, in partnership with Mobitrac, demonstrated its vegetarian meat products for street food.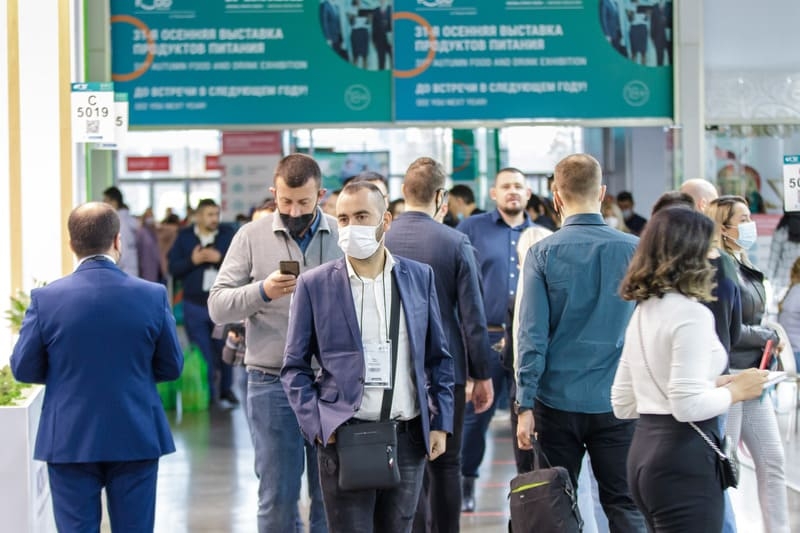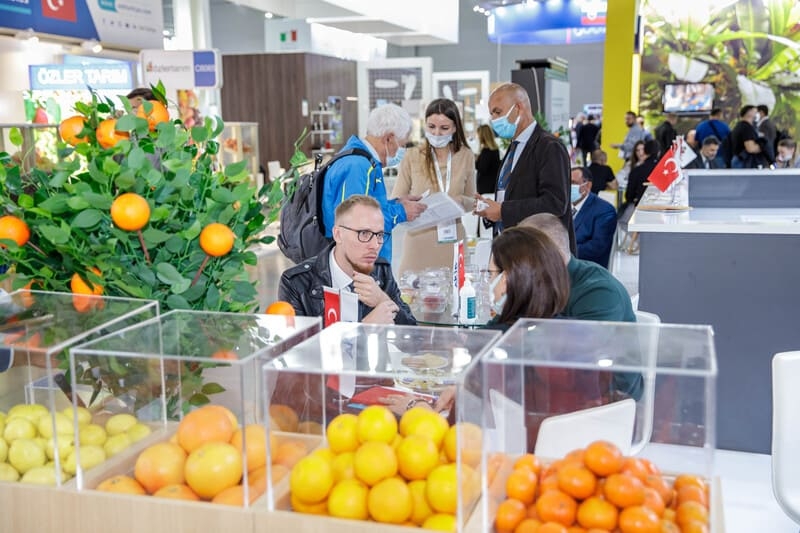 WorldFood Moscow 2021 Visitors
In 2021, the WorldFood Moscow exhibition was attended by 16,430 wholesalers and retailers, food service providers, HoReCa specialists, as well as food manufacturers from 82 Russian regions and 75 countries.
Among the guests of the WorldFood Moscow 2021 were executives, deputy executives, managers and specialists of such companies as Azbuka Vkusa, Auchan, Billa, VkusVill, Globus, Delikateska.ru, Dixy, Komandor, Krasnoe i Beloe, Lenta, Magnit, Magnolia, Miratorg, O'KEY, Perekrestok, Pyaterochka, Utkonos, Food City, Shokoladnitsa, Yandex Shop, Metro Cash&Carry, Ozon, Spar, X5 Retail Group, and many others.
Visitors of the WorldFood Moscow 2021 exhibition were especially interested by such categories as Confectionery and bakery products (43%), Healthy and Organic foods (33%), Fruit and Vegetables (32%).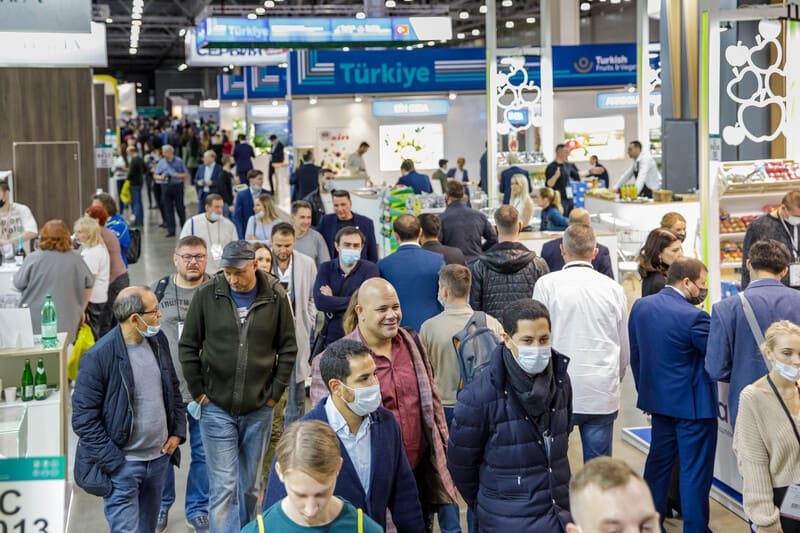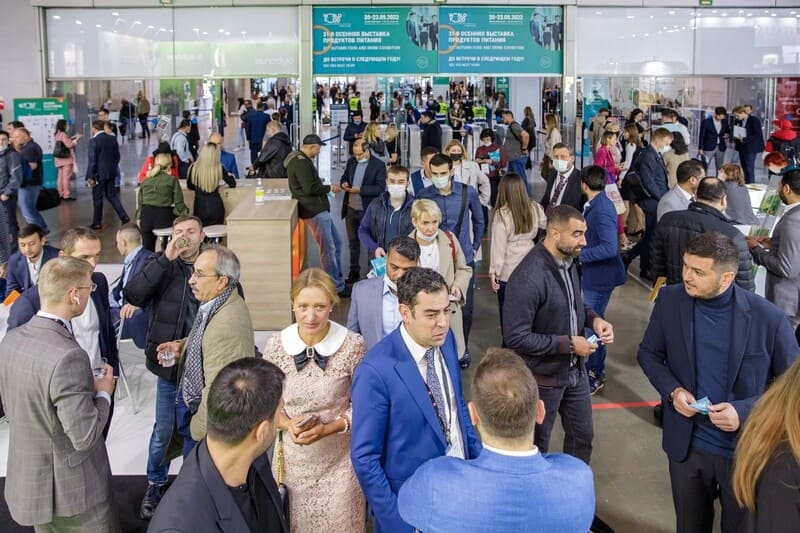 WorldFood Moscow 2021 Business Programme
WorldFood Moscow 2021 included a four-day business programme featuring 19 sessions and 116 speakers. All the Russian retail leaders gathered on WorldFood Moscow stage and shared their experience as part of the exhibition's business programme.
As always, the key events were Food Business Leader Forum and WorldFood Retail Academy. 1,068 delegates came to study the realistic analytics of the food market and listen to the cases of the leading top managers.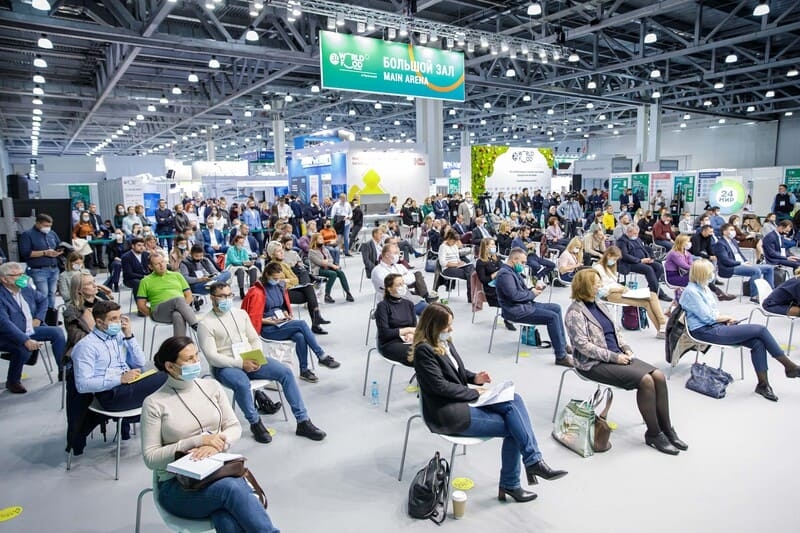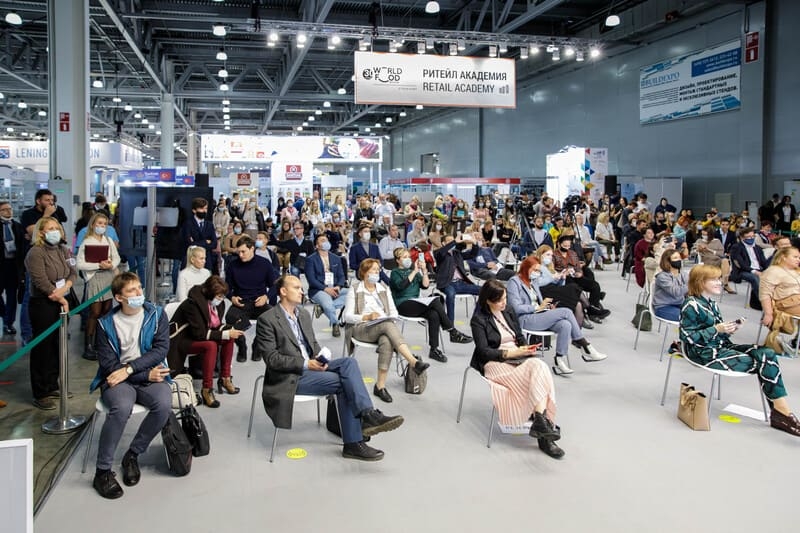 WorldFood Moscow 2022 exhibition will be held on 20-23 September 2022. The exposition is already being actively built up.
For more details on the results of WorldFood Moscow 2021, please see the Exhibition Report
POST SHOW REPORT 2021